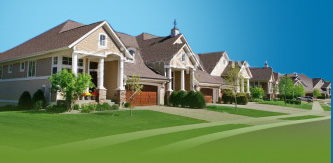 "I found, in this age of information overload, a concise, clear course with course materials that summarize a huge body of information."

- Gary Giglio
The Augustine Companies, Inc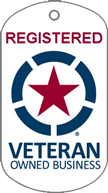 Q. Is A + Real Estate School licensed?
A. Yes. A + Real Estate School is licensed by the Colorado Department of Higher Education, Division of Private Occupational School Board.
Q. Are your courses state-approved?
A. Yes. All courses offered by A + Real Estate School are approved for credit by the Colorado Real Estate Commission and meet all requirements of the State of Colorado.
Q. Are all of your courses taught in classroom or online?
A. Our real estate continuing education curriculum consists of classroom and online. Our online courses enable you to learn advanced real estate topics conveniently and cost-effectively on your own schedule, at your own location.
Q. Who must take continuing education?
A. In Colorado, you must complete continuing education courses if you are a licensed broker renewing an active license, or applying to activate a license or if you are an expired licensee applying within three years to reinstate your license.
Q. Does A + Real Estate School offer the state-required continuing education courses?
A. Yes, we are authorized by the Colorado Real Estate Commission to provide the Annual Commission Update course for 4 credit hours and the Brokerage Reactivation course for 24 credit hours. We also offer a premier selection of other advanced courses which you can use to complete the credit hours you need for license renewal. For course summaries and order information, please view our Course Catalog.
Q. How do I meet the state requirements for continuing education at A + Real Estate School?
A. You must complete 24 credit hours of approved continuing education during each three-year license period before applying to renew your active license, to activate an inactive license or to re-activate an expired license.

You may complete your required 24 credit hours at A + Real Estate School in two ways:

(1) Complete the Annual Commission Update Course (4 credit hours) three times during each three-year license period (i.e., every year) to earn a total of 12 credit hours. You must also complete an additional 12 hours of elective courses to meet the required total of 24 credit hours in the three-year license period. You may select from our catalog of various courses on advanced real estate topics to complete your 12 elective credit hours.

(2) Instead of meeting the above requirements, you may choose to complete the Brokerage Reactivation course for 24 hours which includes one Commission Update course
Q. How do I apply for license renewal or upgrade using the credits hours I earned taking your courses?
A. For complete information about continuing education and license renewal, please visit the Colorado Department of Regulatory Agencies, Division of Real Estate website.
Q. Do you offer preparatory courses for the real estate license exam?
A. Yes, A + Real Estate School does offer courses for individuals seeking to obtain their real estate license. We specialize in providing prelicensing education for unlicensed individuals, as well as continuing education courses for real estate sales agents, broker associates, employing brokers and managing brokers
Q. What score do I need to pass the courses?
A. 70%
Q. What materials do I receive with my courses?
A. Colorado Real Estate Manual and school notes.
Q. Do I have to buy any other materials?
A. No. All materials are provided by A + Real Estate School.
Q. When can I start my course?
A. Anytime you want to. Our convenient classroom learning allows you to start whenever your ready.
Q. How much time do I have to complete my course?
A. The course must be completed within one year to receive credit.
Q. I'm not currently active in real estate. Do I still have to take continuing education courses?
A. Yes, if you wish to maintain your Colorado real estate license, you must fulfill the state's continuing education requirements.
Q. What is your refund policy?
A. If a student terminates a course after receiving the course materials, the school will retain a cancellation charge of $250.00 and refunds will be made under the following terms and conditions:
A. A full refund is made to any applicant not accepted by the school.
B. A full refund is made to any applicant who withdraws within three business days of signing the enrollment contract and returns all books and materials, provided that the applicant has not commenced training or damaged the books or materials and the materials are returned to the school.
C. A full refund is made if the school discontinues a course during the period scheduled for the course.
D. A partial refund will be made as follows, except for the $250.00 cancellation fee:
E. The official termination date is either:

The date on which the school receives written notice of the student's intention to discontinue, or
The date on which the student violates a published school policy which provides for termination. Written notice of termination is given.
F. All refunds are made within 30 days of the termination date.
G. No refunds are made for books and supplies.
Q. Will you sell my contact information to 3rd parties?
A. No, A+ Real Estate School will not sell your personal information to any third party.
View our complete Privacy Policy below

Privacy Policy
Disclosure of Collected Information
Except as otherwise described in this Privacy Policy, A+ Real Estate School will not sell personal information to any third party. Personal information will only be disclosed if we believe that disclosure is necessary to conform to legal requirements or to respond to a subpoena, search warrant or other legal process received by A+ Real Estate School, whether or not a response is required by applicable law. A+ Real Estate School may also share personal information with our contractors and service providers in order to maintain, enhance, or add to the functionality of the website and the service we provide. A+ Real Estate School reserves the right to transfer personal information to a successor in interest that acquires rights to that information as a result of the sale of A+ Real Estate School.

Your Consent
By using the A+ Real Estate School website, you consent to the collection and use of your personal information by A+ Real Estate School. If in the future we change our Privacy Policy, we will post those changes on this page so that you are always aware of the kind of information we collect, how we use it, and under what circumstances we disclose it. We encourage you to periodically review this Privacy Policy to be informed of how A+ Real Estate School is protecting your personal information. You agree to be bound to any changes to this Privacy Policy when you use the A+ Real Estate School website after any such modification is posted.

The Security of Personal Information Collected Via the Website
A+ Real Estate School has implemented reasonable measures to protect against unauthorized access to and unlawful interception or processing of personal information that we store and control. However, no website can fully eliminate security risks. Third parties may circumvent our security measures to unlawfully intercept or access transmissions or private communications. We will post a reasonably prominent notice to the website if any such security breach occurs.