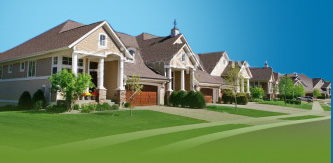 Prelicensing Course Options
We offer the prelicensing course
both by classroom and online.
This give you access to all the materials, including hard copy books, powere point presentations, text, and videos of each class.
Our Live Classses are ongoing and can be started at anytime.
PRE-LICENSING LIVE CLASSES
Class Schedule:
Monday: 6:00 - 9:00 PM
Tuesday: 6:00 - 9:00 PM
Thursday: 6:00 - 9:00 PM


Classes are held at:
1333 W. 120th Ave., Suite #307 Westminster, CO 80234
Phone: 303.451.5100
We want you to be the best you can be. We also offer tutoring and counseling to help jump start your career.
Our instructors are Colorado Licensed Real Estate Brokers with over 20 years experience. We are a Colorado owned and operated school since 1994. Call today for a better tomorrow. Sign up by calling 303-451-5100 or
by clicking "Our Courses"
and then select Brokers Prelicensing Course.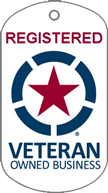 A+ Live Seminars
Join us for any of these great live seminars, presented by A+ Real Estate School's expert instructors:
- Negotiation: The Complete Story
- The Art of Persuasion
Call us at 303.451.5100 for upcoming scheduled dates and locations.
---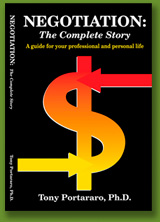 Negotiation: The Complete Story
The new and invaluable book
from Tony Portararo is a gift to you
when you sign up for
Negotiation: The Complete Story
and
The Art of Persuasion: How to Get What You Want
Earn your SPN designation Specialized Professional Negotiator
"Lots of valuable techniques, many of which I was unaware were going on, but am experiencing now on a daily basis."
- Ben Cornali
Fort Collins Real Estate
:: Learn more ::
Phone: 303-451-5100
Negotiate Your Success
Effective negotiation. It's a vital skill you need to learn in order to achieve success, and the satisfaction of all parties, in real estate, in your professional life and in your personal life.
Effective negotiators know how to arrive at an outcome that satisfies the needs of all parties to a transaction. It is powerful knowledge for you to possess, whether you are a sales professional in real estate or other industry, or indeed work in any business or human organization.
Mastering effective negotiation tactics will also serve you well in your personal life. That's because life is all about resolving differences in the give-and-take of interactions among people of diverse, often competing, interests. Learn to negotiate effectively for what you want, and you'll become happier and more influential in your relationships with others.
Negotiation Is Not About Compromise
During more than 30 years as an academic expert on human behavior and as a successful real estate broker-owner, Tony Portararo, Ph.D. learned a lot about the decision-making processes that people use when negotiating transactions. He noticed that when most people negotiate, they view compromise as the key to achieving a win-win solution. They believe that something must be given up in order for something to be given in return.
This approach, Tony knew, actually makes it harder for people to negotiate effectively. After all, take the typical real estate transaction. The buyer wants the lowest price and is not willing to pay more, while the seller wants the highest price and is not willing to accept less. No wonder so many of the real estate agents Tony observed did not negotiate well.
Negotiation: The Complete Story
Instead of compromise, a different emphasis was needed. Through his research and experience, Tony found that to become effective negotiators, people need to understand the full story of negotiation based on the facts of human behavior during transactions. He developed the insight that negotiation should be conducted not as a process of compromising, but of "wrapping". Effective negotiators, he found, don't focus on making or requesting concessions but on blending the goals of all parties into a mutually beneficial package (or wrapping). Rather than asking people to give something up, effective negotiators ask them to cooperate to find an agreeable solution.
Out of his findings, Tony designed a course specifically for REALTORS®. The course provided, for the first time, a comprehensive set of negotiating principles and strategies based on human behavioral research and actual deal-making experience. Entitled Negotiation: The Complete Story, this popular course was taught to many Colorado real estate agents by Tony and his wife Debi.
Over time, word of the unique value of the course spread, drawing enquiries from non-REALTORS®. In response, Tony expanded its content beyond real estate and began to enroll sales and other professionals from other industries in the course as well.
Take Our Distance Learning Course
Attention licensed real estate professionals! Tony also developed a continuing education distance learning course just for you, complete with support materials, on Negotiation: The Complete Story. Learn how to effectively negotiate property transactions to satisfy your obligations to all of the principals involved. Our convenient distance learning package lets you learn on your own schedule and in your own location.
Learn more in our Course Catalog